UKC. Am. Can. GCh. Cold Cash V Deerfield
Sire: Ch. Kettlecove N Rebayla V Zeus
Dam:BISS Ch. Bolero No Doubt V Deerfiel NA, OJ ROM
Whelped: June 3 2011
VWD Carrier
Cash (J. Crompton) (1)
Call Name Cash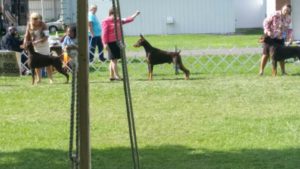 Cash is pictured at 5 1/2 years of age just 10 points shy of his  BRONZE Level AKC Championship.
Cash has Sired a Litter!
Some of Cash's kids at about 9 months old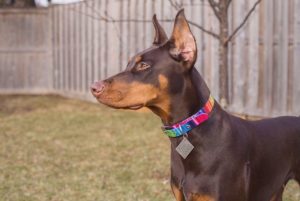 Bambi is owned by Erica Wright-Erica also photographed Bambi and her sister Lyra on a playdate.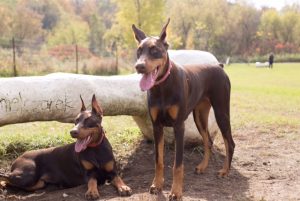 Bambi and Lyra (Lyra is owned by Kathy Booth)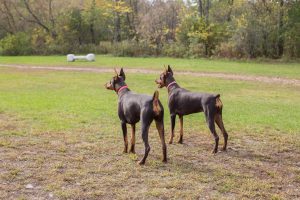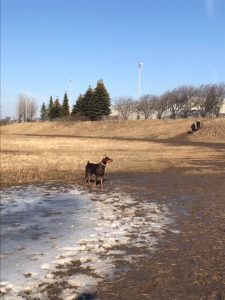 Thor is owned by Peter and Tracy Nobre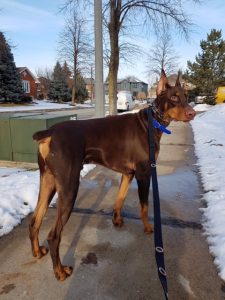 Here are Three of his Beautiful Red Daughters at 6 weeks!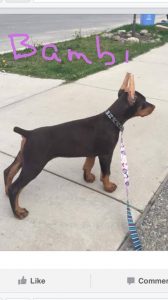 VWD Carrier, DCM gene negative by parentage, Type 7 Red, August 2016-Normal Heart 24 hour monitor.Cash (J. Crompton)
Here is Cash meeting his "get" Cash X Dragon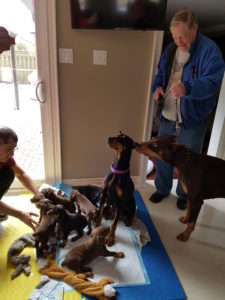 Achievements: Puppy Champion!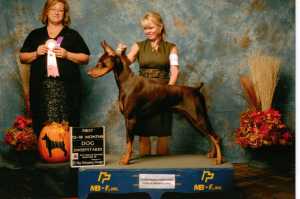 Cash with Vicki Seiler at the Doberman National.  
Pedigree of "Ch. Bolero Cold Cash V Deerifield "

Ch. Kettlecove N Rebayla V Zeus CGC
 Ch.Shatera's Brass Star
 Ch. Char-Rish Star Quest Blu- J's
 Ch. Shatera's Private Dancer
 Ch.Rebayla Blue Pearl of Texas RN TDI CGC WAE
 Ch. Mariah's Monograms V Koepsel LC-13D
 Ch. McKella's Yellow Brick Road
BISS Ch. Bolero No Doubt V Deerfield NA OJ ROM
 Ch. Ravenswoods Azure Sky
 Ch. Cambria's Secret Desire
 Ch. Judon's American Pie Ravenswoods
 Ch. Gorrmaes Cashmere V Bolero LC-12L
 Ch. Bolero Hard Rain V Deerfield
 Ch. Gorrmaes Mysteria