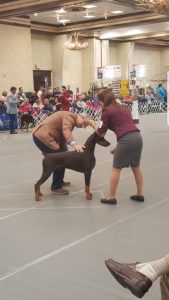 Luke and Finn's Sire
GCh. Kettlecove N Ashtricks St. Elmos Fire owned by Deb Wedderman Courtney Behn Hanisak Sharon Duval and Ashley Ring 
Hudson is pictured at the National Host Club on his way to winning BOB under well respected Breeder Judge John Shoeneman.
Hudson is now NUMBER 6 in the DPCA Top 20!
November 2017
Luke and Finn our 7 months old!
Look for Luke and Finn in the Ring soon!
Bolero The Force Awakens
and
Bolero Force Unleashed
Hudson X Layla's Finn at 15 Weeks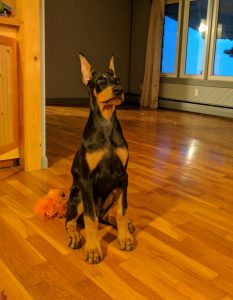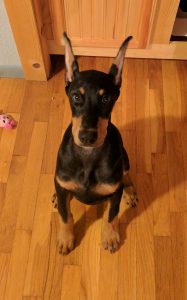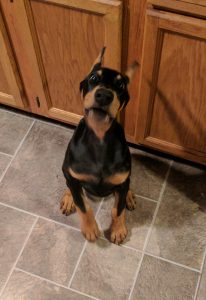 Fin is Owned by Michelle Nelson and Oskar Milik
Hudson and Layla 8 Weeks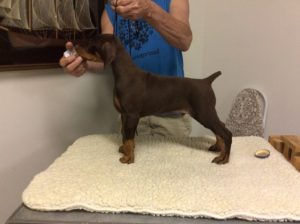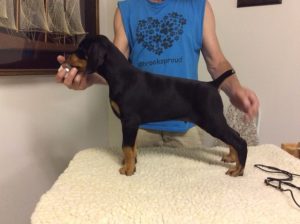 Hudson and Layla 5 weeks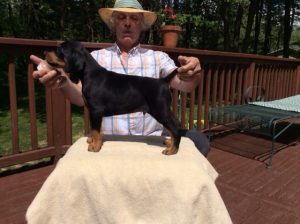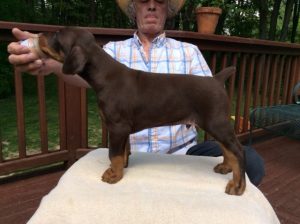 Hudson X Layla 4 Weeks
born 4-21-17
Pictures taken May 21, 2017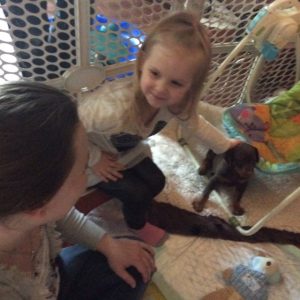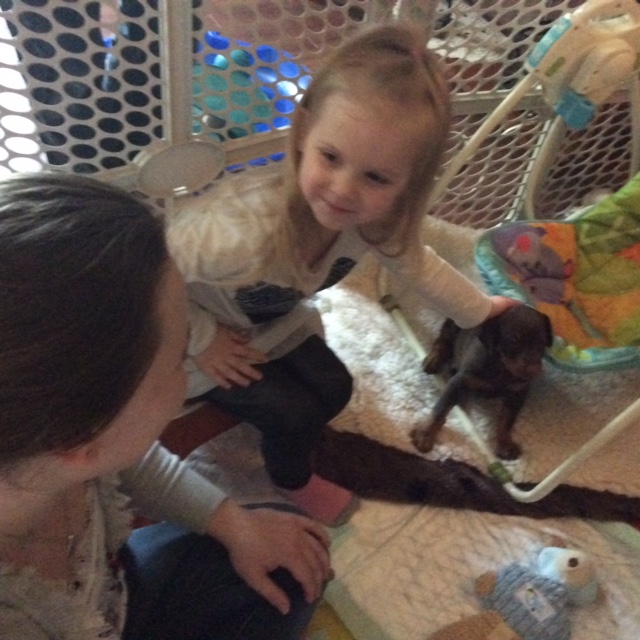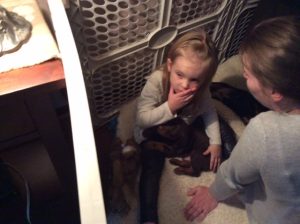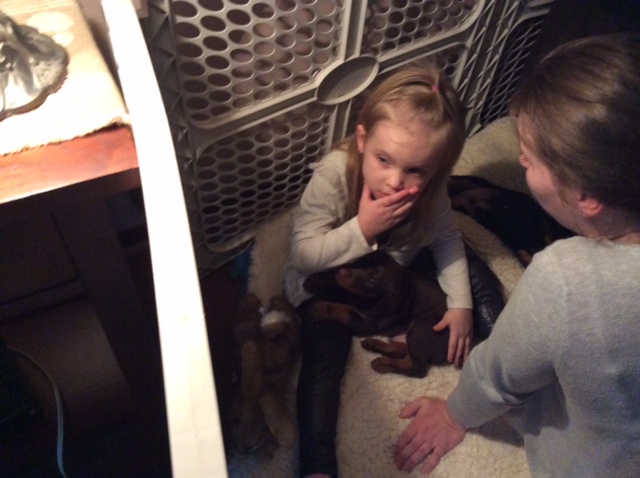 Click above link to view slide show
May 12, 2017
3 weeks old
Our Hudson X Layla babies were born April 21, 2017.  Here they are during week one and two.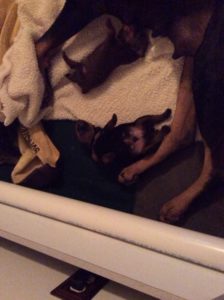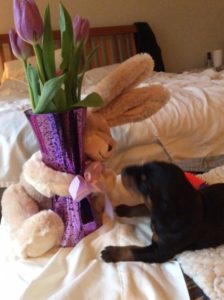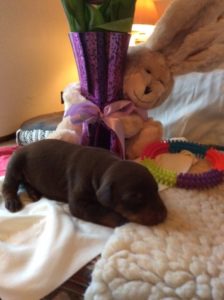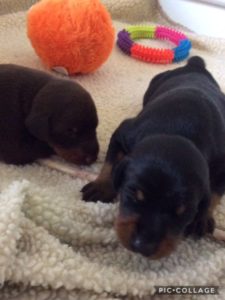 Hudson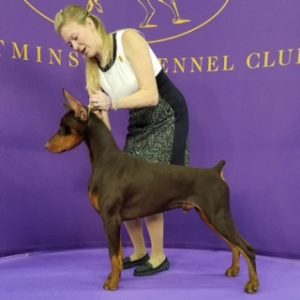 GCh. Kettlecove N Ashtrick St. Elmo's Fire
Normal Echo, DCM Gene 1 and 2 Negative, VWD Clear
Hudson was bred by Sharon Duval Ashley Ring and is owned by Deb Wedderman ,Courtney Behn Hanisak and Breeders.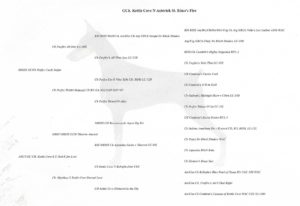 Cardiology Cert – Sammarco – Echo results
GCh. Bolero Little Black Dress Up V Deerfield OAJ OA ROM
Layla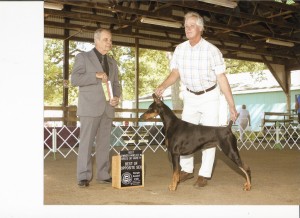 VWD Clear, Norman Echocardiogram-January 30 2016, Normal Holter August 2016, Negative for DCM 1 by Parentage, Hips and elbows OFA good
Layla is bred, owned and loved by Bolero Dobermans
Pedigree: GCh. Bolero Little Black Dress Up V Deerfield OA OAJ ROM