Hudson X Layla's Finn at 15 Weeks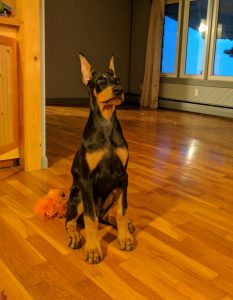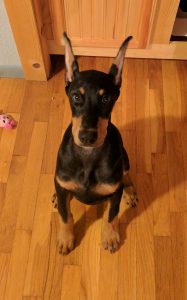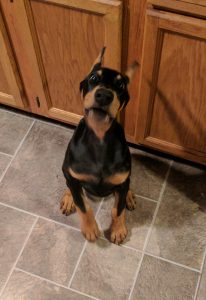 Fin is Owned by Michelle Nelson and Oskar Milik
Hudson and Layla 8 Weeks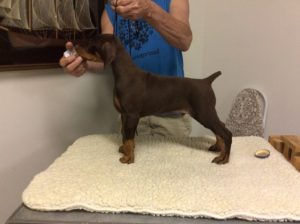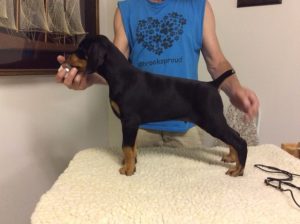 Hudson and Layla 5 weeks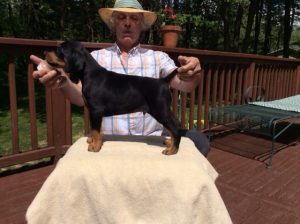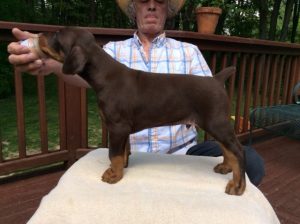 Hudson X Layla 4 Weeks
born 4-21-17
Pictures taken May 21, 2017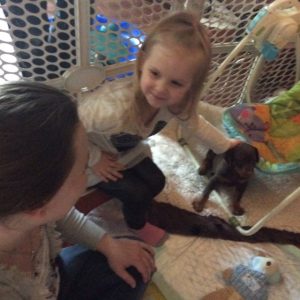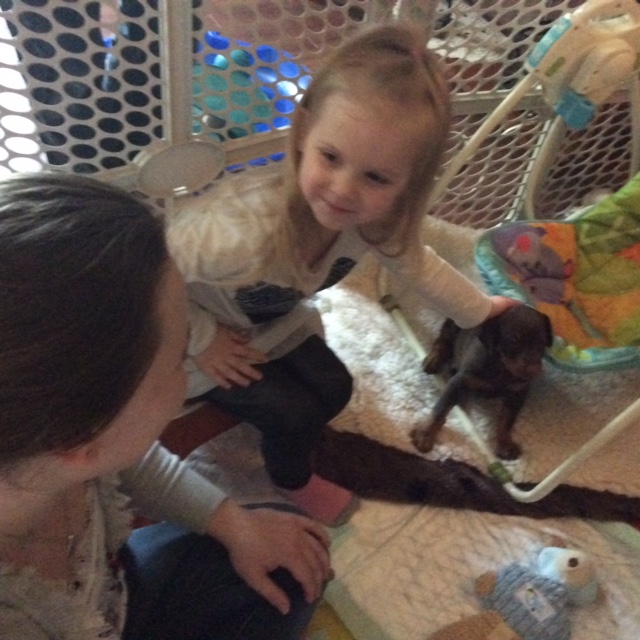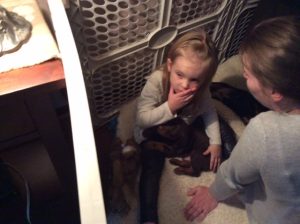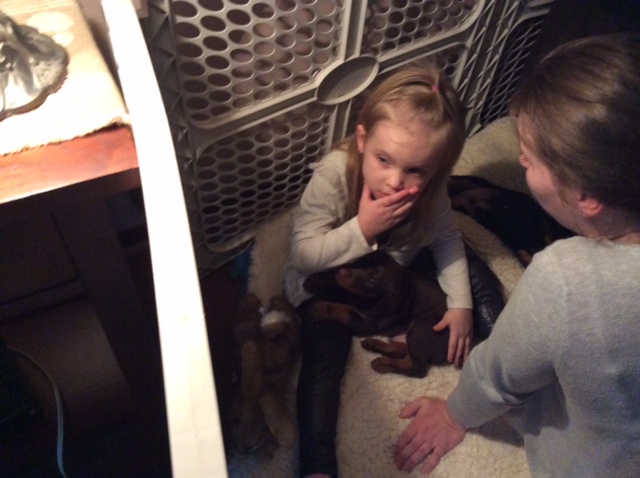 Click above link to view slide show
May 12, 2017
3 weeks old
Our Hudson X Layla babies were born April 21, 2017.  Here they are during week one and two.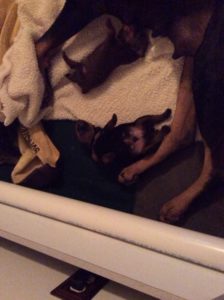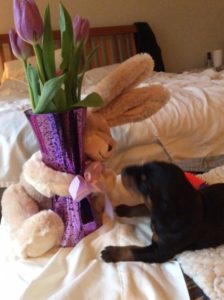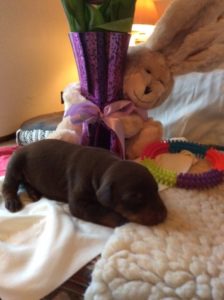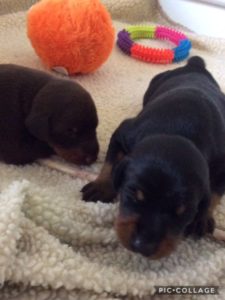 Hudson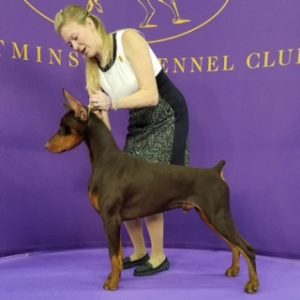 GCh. Kettlecove N Ashtrick St. Elmo's Fire
Normal Echo, DCM Gene 1 and 2 Negative, VWD Clear
Hudson was bred by Sharon Duval Ashley Ring and is owned by Deb Wedderman ,Courtney Behn Hanisak and Breeders.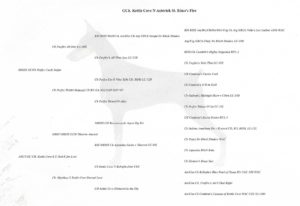 Cardiology Cert – Sammarco – Echo results
GCh. Bolero Little Black Dress Up V Deerfield OAJ OA ROM
Layla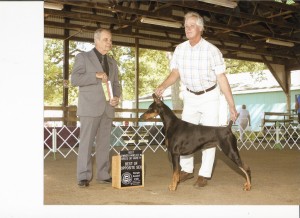 VWD Clear, Norman Echocardiogram-January 30 2016, Normal Holter August 2016, Negative for DCM 1 by Parentage, Hips and elbows OFA good
Layla is bred, owned and loved by Bolero Dobermans
Pedigree: GCh. Bolero Little Black Dress Up V Deerfield OA OAJ ROM