GCh. Bolero Blaze of Glory
(GCh. Ashtrick's Triple Threat WAE CA X Ch. Ravenswoods N Vondura Hot Sauce V Bolero CA)
Blaze is VWD Clear DCM 1 Clear-DCM2 Clear (2022 Normal 24 hour Holter) Normal Echocardiogram January 2022).
Blaze at almost 5 years of age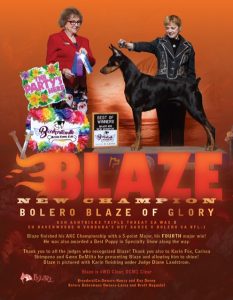 To See Blaze's Pedigree-click below
http://www.dobequest.org/profile.php?DOGID=62343
Blaze at his first DPCA National! Thank you Judge Vicki Seiler Cushman  for finding Blaze in this competitive class! Thank you Gwen and Carissa for making Blaze's first National a success!
To view a video of Blaze's first trip to the DPCA National, click the link below!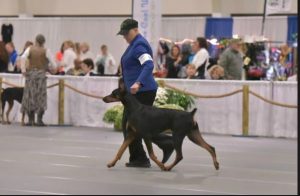 Blaze and Gwen at the 2018 National!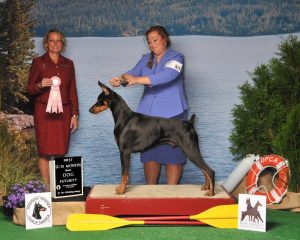 Blaze and Carissa winning the competitive 12-15 Month Futurity at the 2019 National! Thank you Breeder/Judge Amy Toround for choosing Blaze!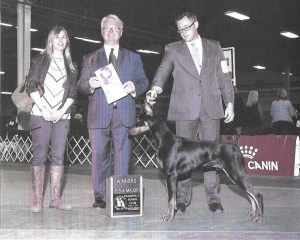 One of Blaze's Puppy Majors- Thank you Breed Judge William Shelton!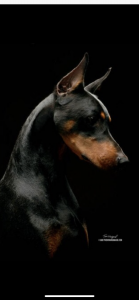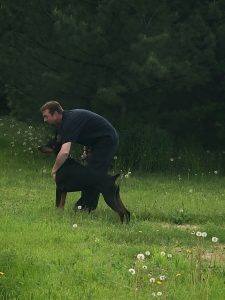 Blaze and his human dad hanging out!
Blaze as a puppy…it has been so fun, can't wait to see what he future holds for our handsome guy!